The challenge:
Develop a Global Content Platform that aggregates AB insights within a simple organization
Strategically present insights that connect to AB products
Deliver useful, relevant and regionalized Thought Leadership
Enhance metrics and marketing intelligence to build better customer/prospect profiles for AB sales teams
The Goals:
Increase the number of site visitors

Increase visitor time on the site

Increase brand awareness

Increase sales
The Process:
Conducted interviews with stakeholders
Performed heuristic analysis of the current site and insights content
Performed a competitive/comparative analysis
Conducted interviews with customers
Identified user types and personas
Identified user stories and relationships
Identified an optimal user journey
Explored ways that users navigate content
Explored the ways user learn about funds
Created concept sketches
Identified online reading, saving, and sharing best practices
Explored how users utilized insights
Identified key scenarios
Created journey flows
Created wireframes of key journeys
Tested concepts with stakeholders and customer experts
Revised and iterated design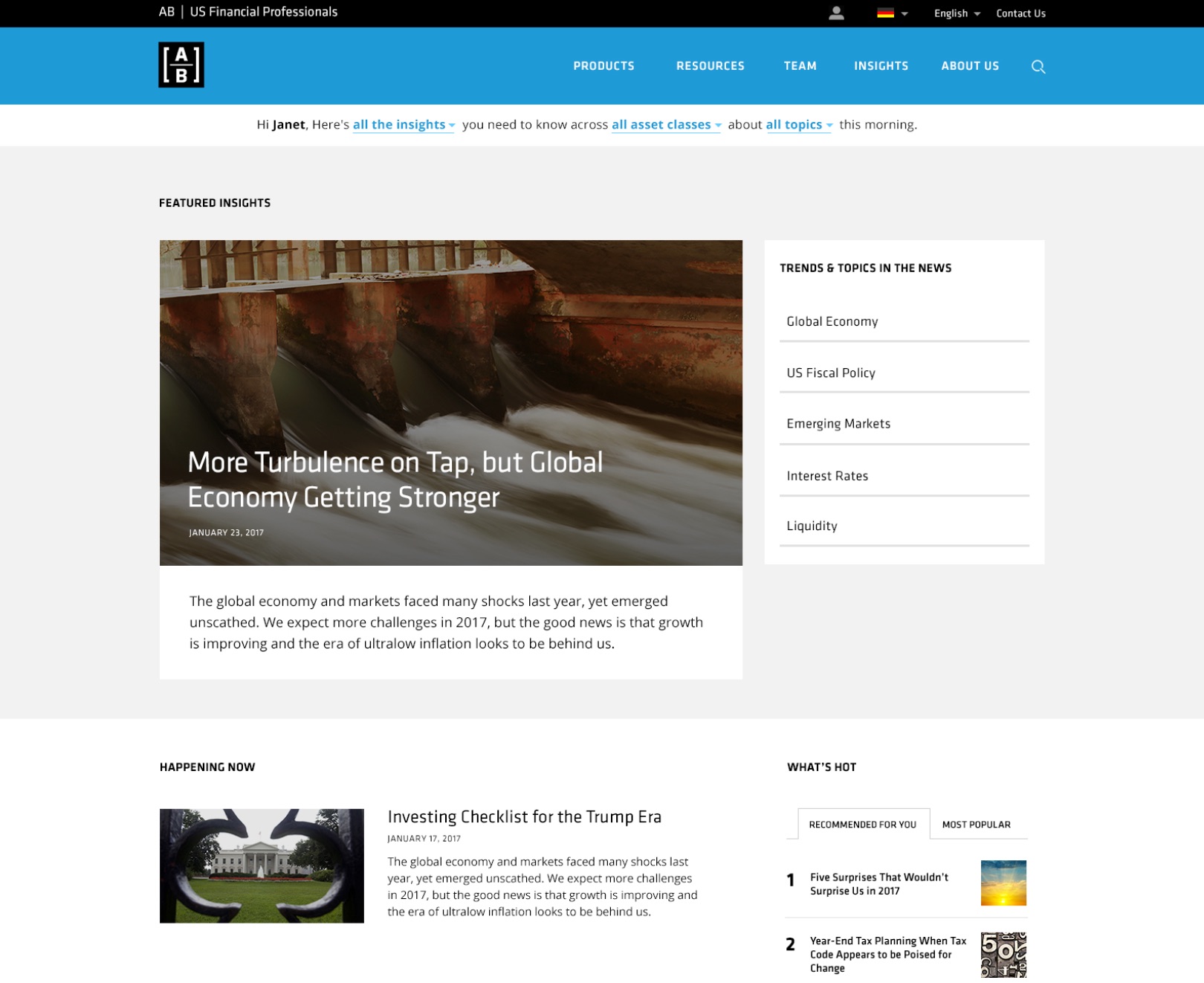 Delivered final page designs and style guide
Created content guidelines
Outcomes:
AB launched its new insights design in 2018. The new insights section have made it easier for potential customers to explore AB's funds. AB's insights are now easier to read, save, and share.