The challenge:
"Redhat.com becomes the best example of what our brand stands for."
The Goals:
Simplify and amplify brand and technology vision

Increase revenue

Build a global community

Shape our global positioning

Empower our teams
The Process:
Conducted interviews with stakeholders
Performed heuristic analysis of the existing site, content, and marketing materials
Performed a competitive/comparative analysis
Conducted interviews with customers
Identified user types and personas
Identified user stories
Identified user touch points
Explored their decisions making process
Defined a service design strategy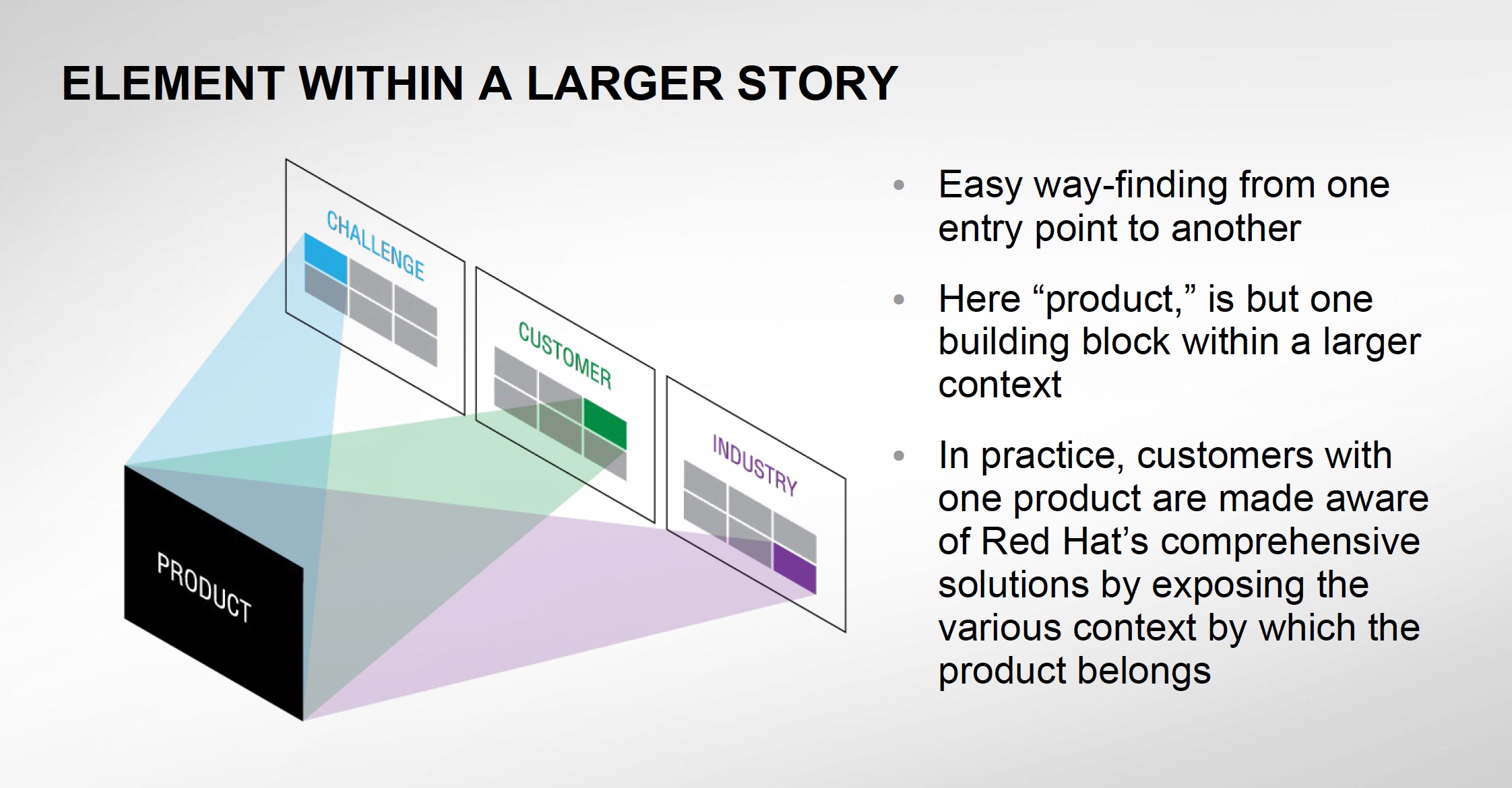 Created concept sketches
Explored alternative product discovery options
Created sitemap
Created wireframes of key user flows
Created low fidelity prototypes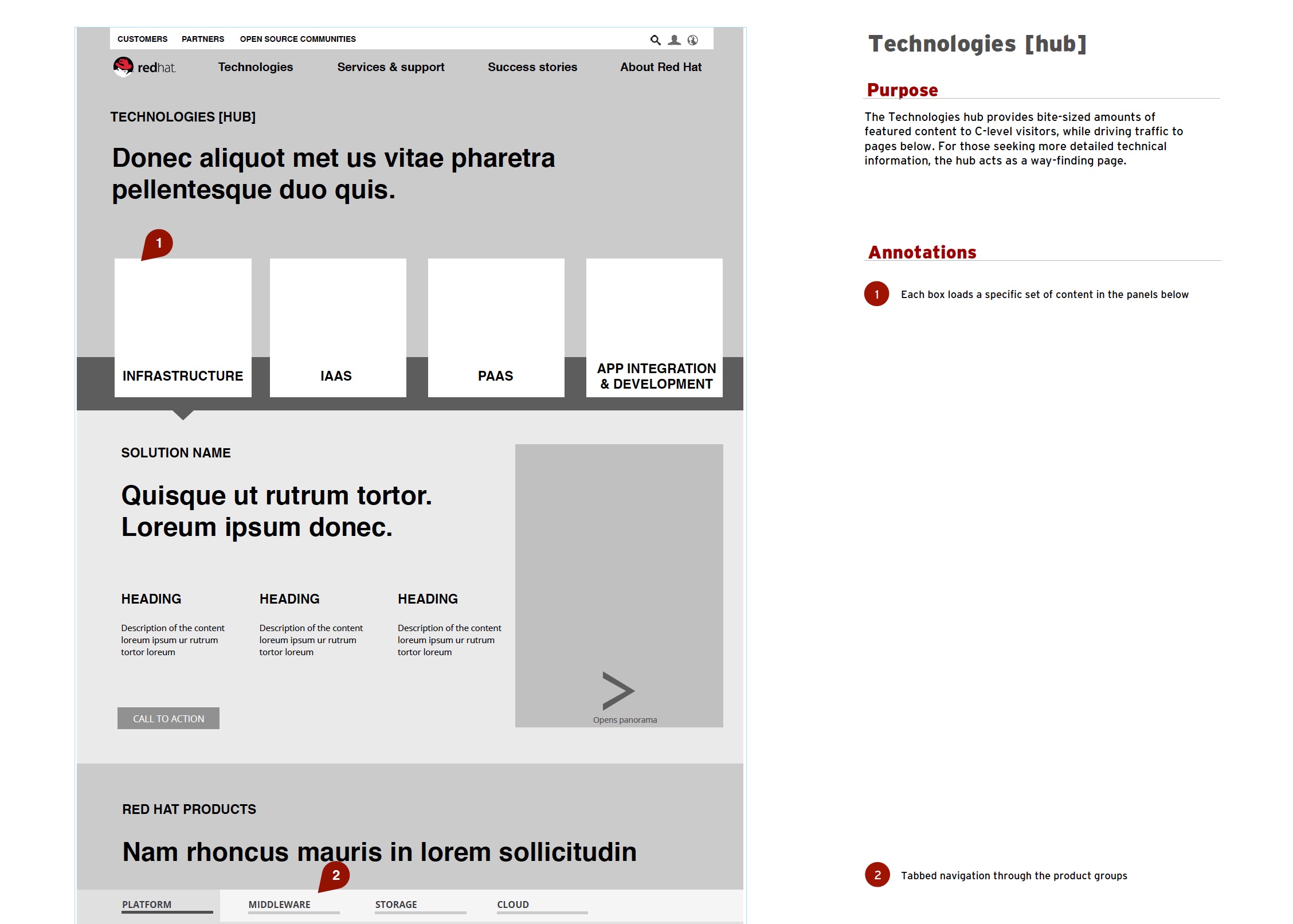 Tested with stakeholders and customer experts
Revised and iterated design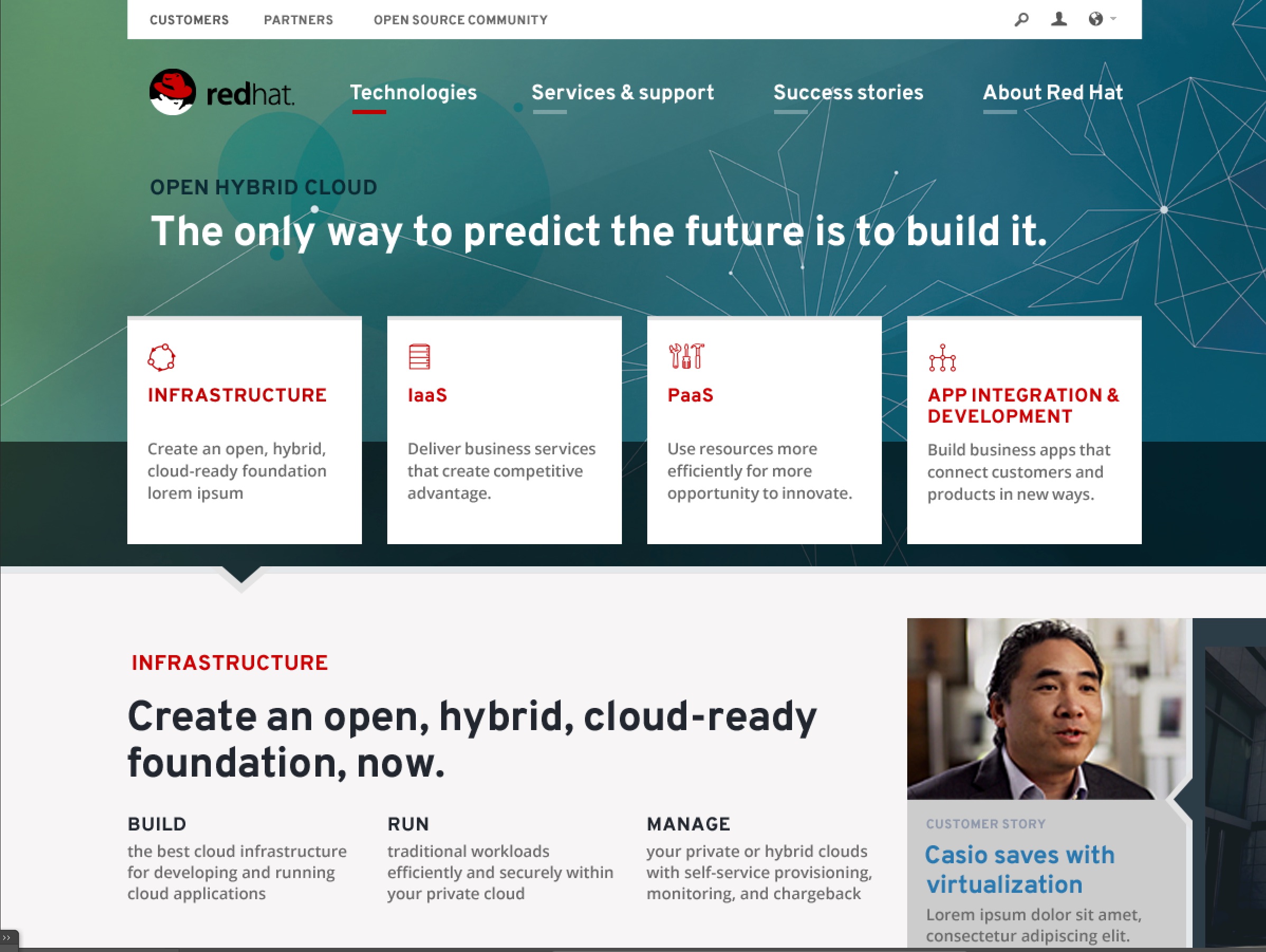 Delivered final page designs and style guide
Created content guidelines
Defined a branded messaging strategy
Outcomes:
RedHat.com launched its new website design in 2014. The new website helped RedHat define the story of its products, its value, and its beliefs. The company was acquired by IBM in 2018.
How do you tell the story of what you do when what you do is invisible?
How do you communicate the complex value of your offering simply?
How do you go from a $1 billion dollar company to being acquired for $34 billion?