The challenge:
Improve brand awareness for Amalgamated as a bank that is part of the progressive community
Reposition core offerings to highlight expertise in key Commercial Banking segments
Focused on impact banking with products and services tailored to meet specific customer needs
The Goals:
Increase the number of site visitors

Increase inquiries for products and services

Increase the number of business and consumer accounts

Prioritize B2B products and services

Increase prominence of Lending and Investment Management

Present relevant information tailored to the audience

Promote smart thought leadership perspectives

Highlight case studies and amplify client news/stories

Showcase Impact reports

Identify of top prospects across segments

Integrate and target digital programs to reach audience
The Process:
Conducted interviews with stakeholders
Performed heuristic analysis of the current site, content, and marketing materials
Performed a competitive/comparative analysis
Conducted interviews with customer experts
Identified user types and personas
Identified user stories
Identified user touch points
Explored their decisions making process
Defined a content taxonomy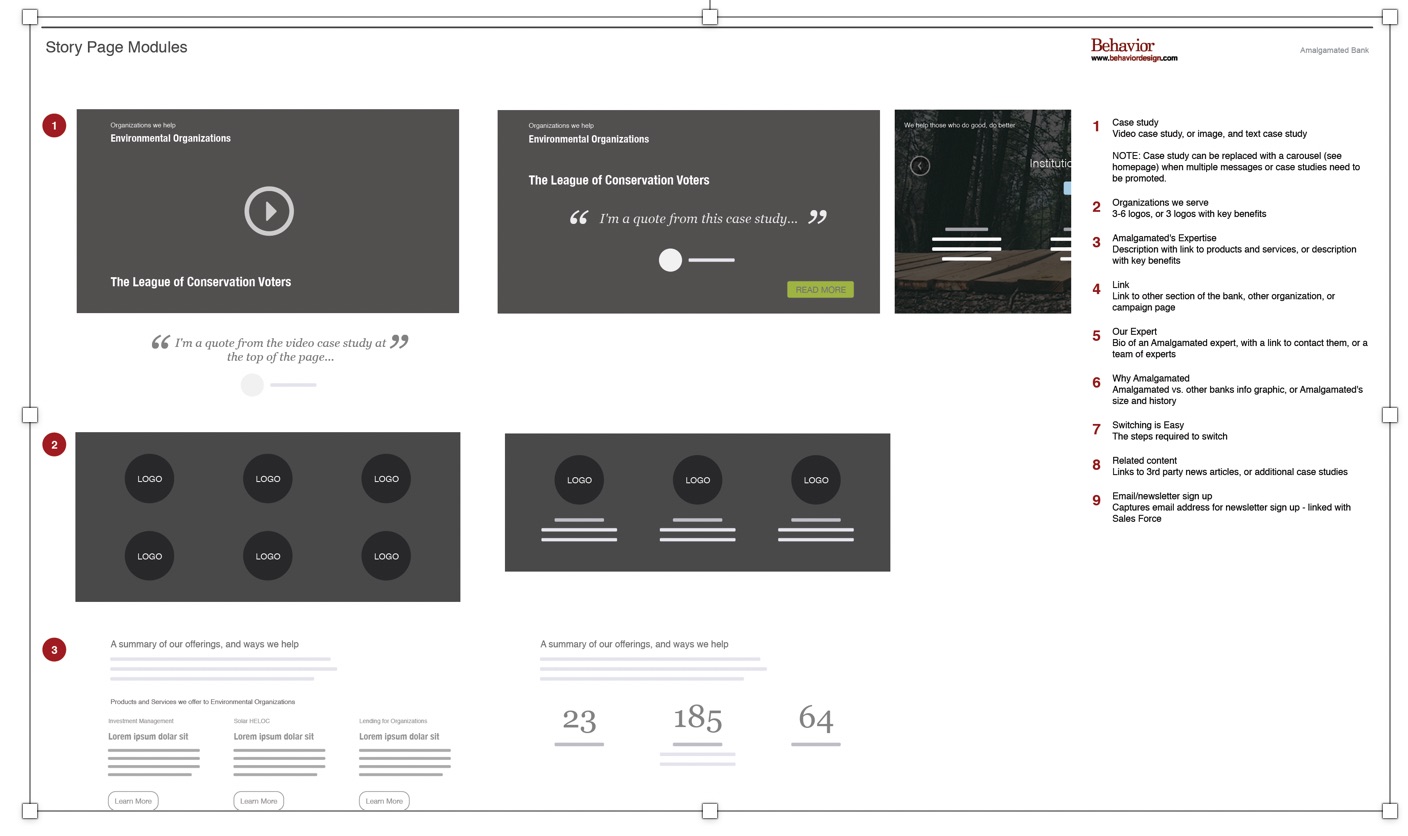 Created sitemap
Created wireframes of key user flows
Created an Invision prototype
Tested with stakeholders and customer experts
Revised and iterated design
Delivered final page designs and style guide
Created content guidelines
Defined a branded messaging strategy
Outcomes:
AmalgamatedBank.com launched its new website design in 2018, highlighting the bank's new cause-focused approach to marketing. The bank released an impact report showcasing all that it has done in support of social responsibility. This year that bank will go public.