The challenge:
Transform the Ellucian digital experience from a product-focused to a customer-focused narrative, providing relevant content to target audiences to drive engagement and conversion.
The Goals:
Improve brand awareness

Increase awareness for new products

Increase audience engagement

Increase media inquiries

Increase traffic

Demonstrate market leadership

Generate new marketing qualified leads for the global market

Increase number of sales demos

Increase number of new strategic and alliance partnerships
The Process:
Conducted interviews with stakeholders
Performed heuristic analysis of the current site, content, and marketing materials
Performed a competitive/comparative analysis
Conducted interviews with customers
Identified user types and personas
Identified user stories
Identified user touch points
Explored their decisions making process
Defined a service design strategy
Created concept sketches
Explored alternative product discovery options
Explored the psychology or relationships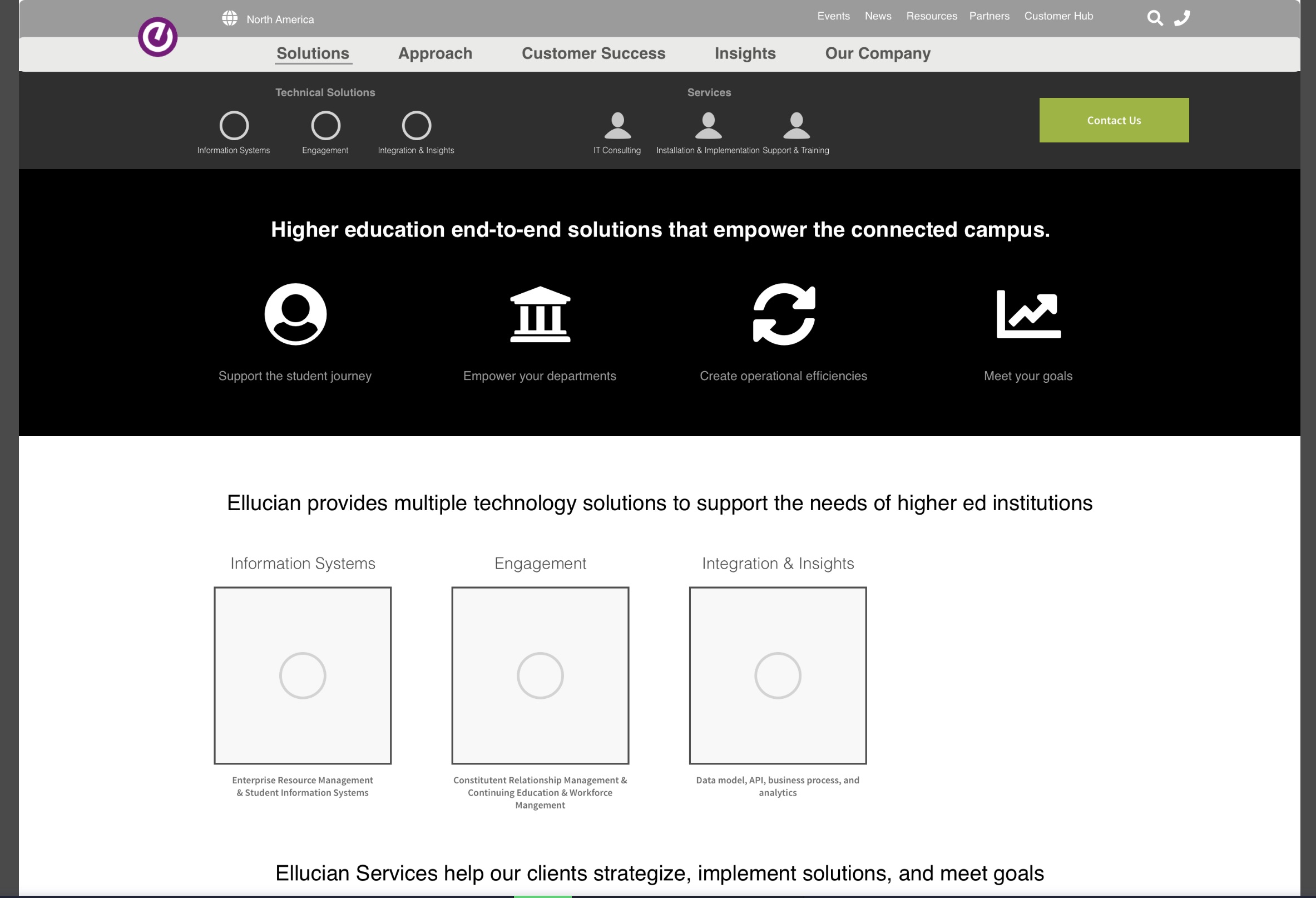 Created sitemap
Created wireframes of key user flows
Created an Invision prototype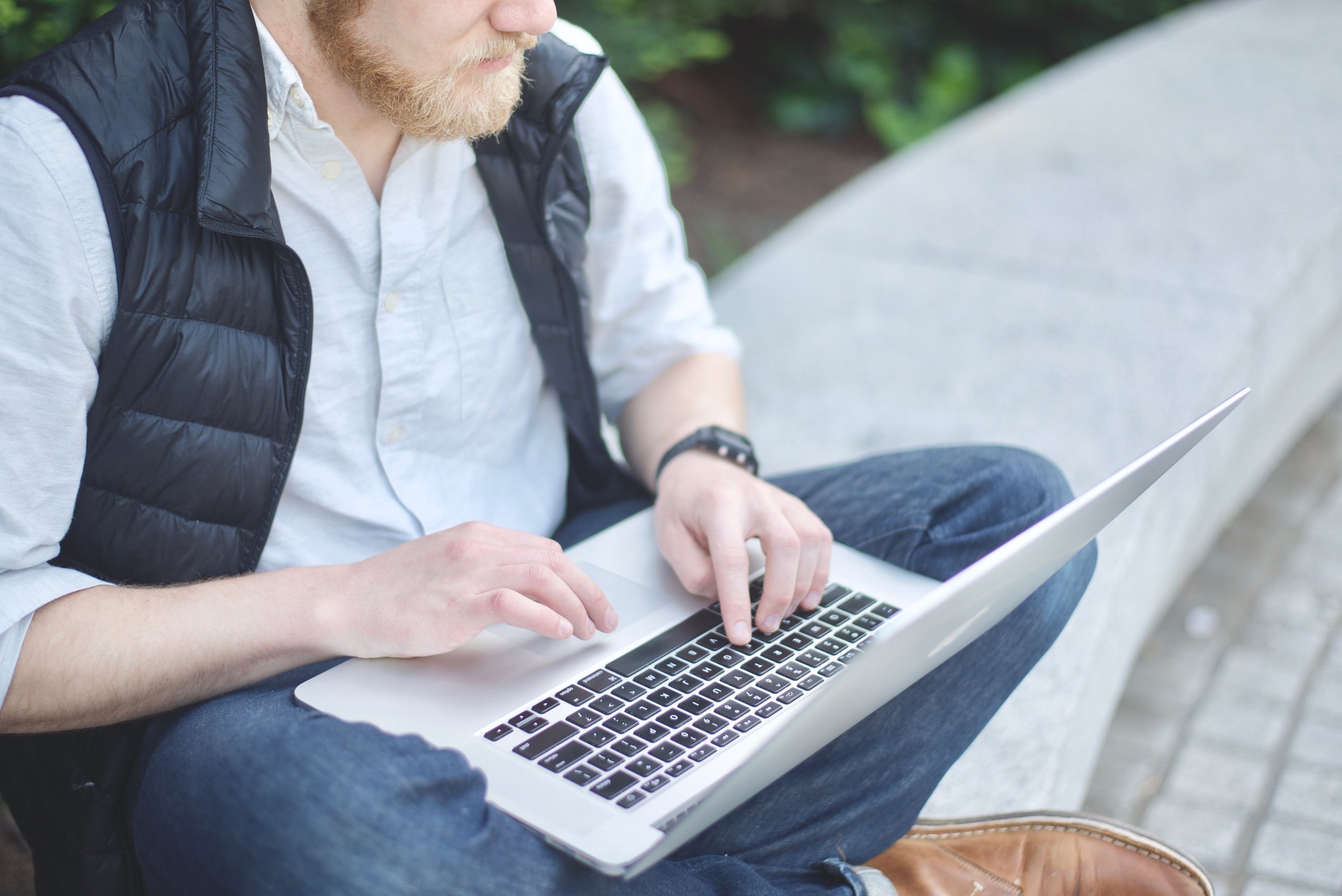 Tested with stakeholders and customer experts
Revised and iterated design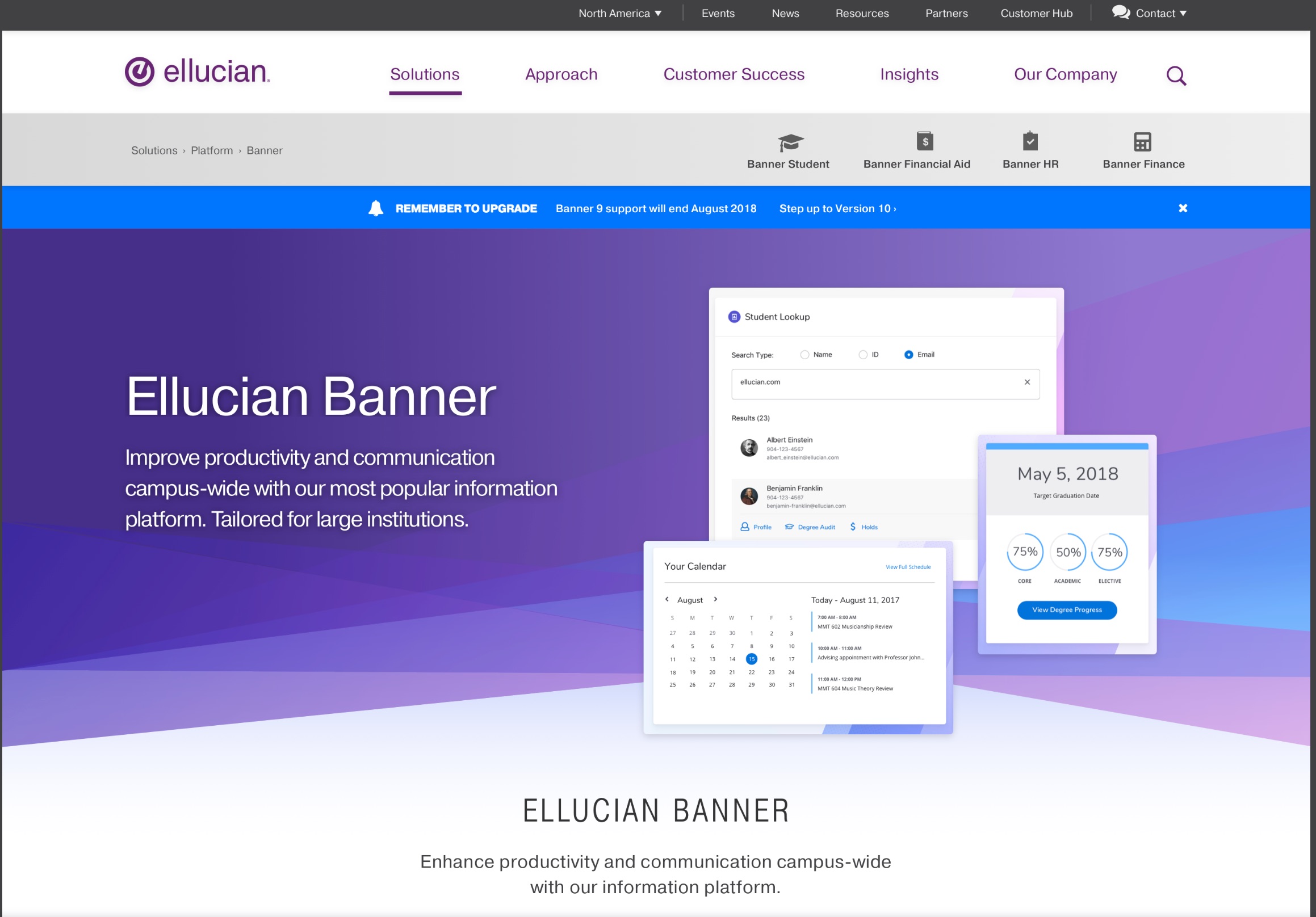 Delivered final page designs and style guide
Created content guidelines
Defined a branded messaging strategy
Outcomes:
Elucian.com launched its new website design in 2019. The new product categorization and additional navigational options have made it easier for potential customers to explore Ellucian's offerings. The new story telling approach has enabled cross-linking and helped Ellucian clearly communicate it's holistic offerings and approach.