A beautiful piece of public interactive art for sure:
(From Shape and Color)
Through a matrix of perforations, sunshine gets converted through the dome into lines of poetry underneath. For the text, Song chose classical Korean poems called "Sijos" and translated them into English. It takes about 8 hours to see the entire poem, with each line visible for about an hour. The design actually shifts poems based on the season (how they managed to get it to do that with only one set of holes in the top, I have no idea…). During the summer the poem focuses on a theme of "new life", during the winter it turns to "reflection and the passing of time". The

time-lapse video

showing the the delicacy of the words moving through the shadow of the dome is a must see.
But I have to say, I'm in love with the all the conceptual stuff that Jiyeon Song put into this piece. The project site is chock full of beautiful diagrams showing all the thinking that went into the project: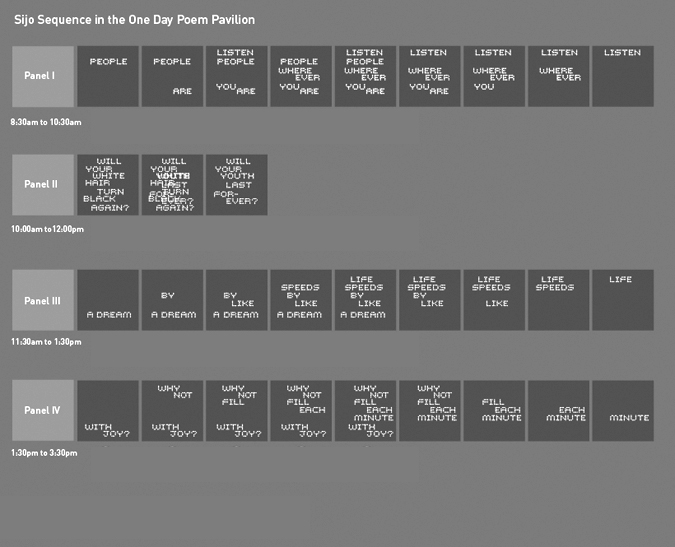 Sometimes the directions for how to do something can be just as beautiful as the actual thing itself... well, to design geeks anyway ;)