The challenge:
Create an easy to use and learn application for producers and content creators to enter and manage metadata and distribution data and details. To turn a tedious, once-a-month process into something simple and easy. To give time back to hard working producers so they can focus on their primary tasks and goals. Work with the product development team to help them see how to incorporate UX and design thinking into their process.
The Goals:
Make it CONTEXTUAL
Users have noted that it's easy to "get lost" when entering data because of the nested pop-ups/overlays. The relationships between Series/Seasons/Episodes can be highlighted using layout and design.
TASK BASED interactions
Currently the user begins each interaction with a search. They must decide what they want to do and how to proceed. Providing task based triggers can help guide users complete common tasks.
GUIDE users
Many tasks are multi-stepped, but there are no wizard or stepped patterns in the current interface. Stepped interactions help guide users through tasks.
Make it MINIMALIST
It is very easy to be overwhelmed by the layers of information in the current interface. Minimizing interface elements and simplifying content display will help users feel less overwhelmed and overloaded.
The Process: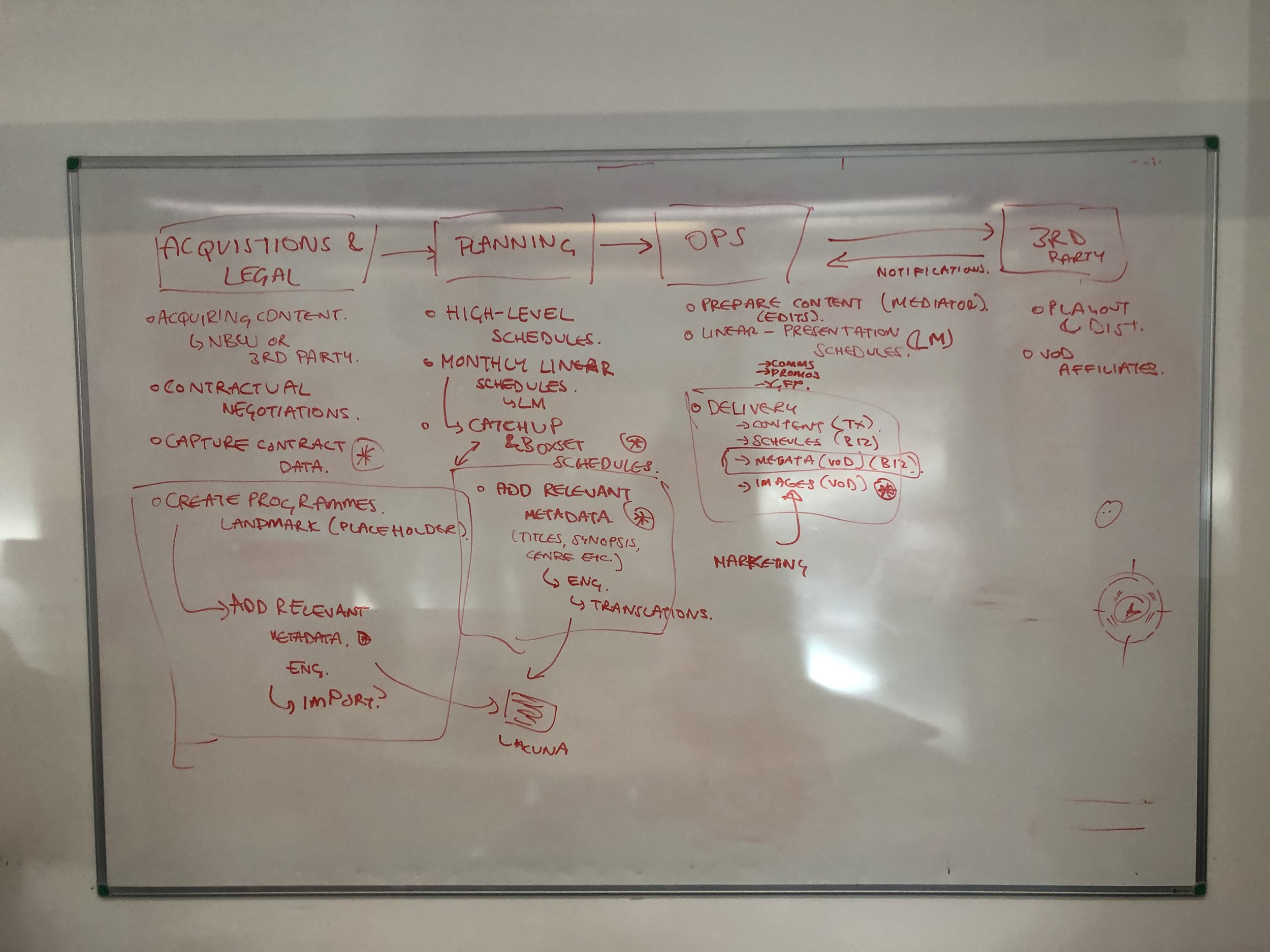 Conducted interviews with stakeholders, developers and project management
Performed heuristic analysis of NBCU's existing application interface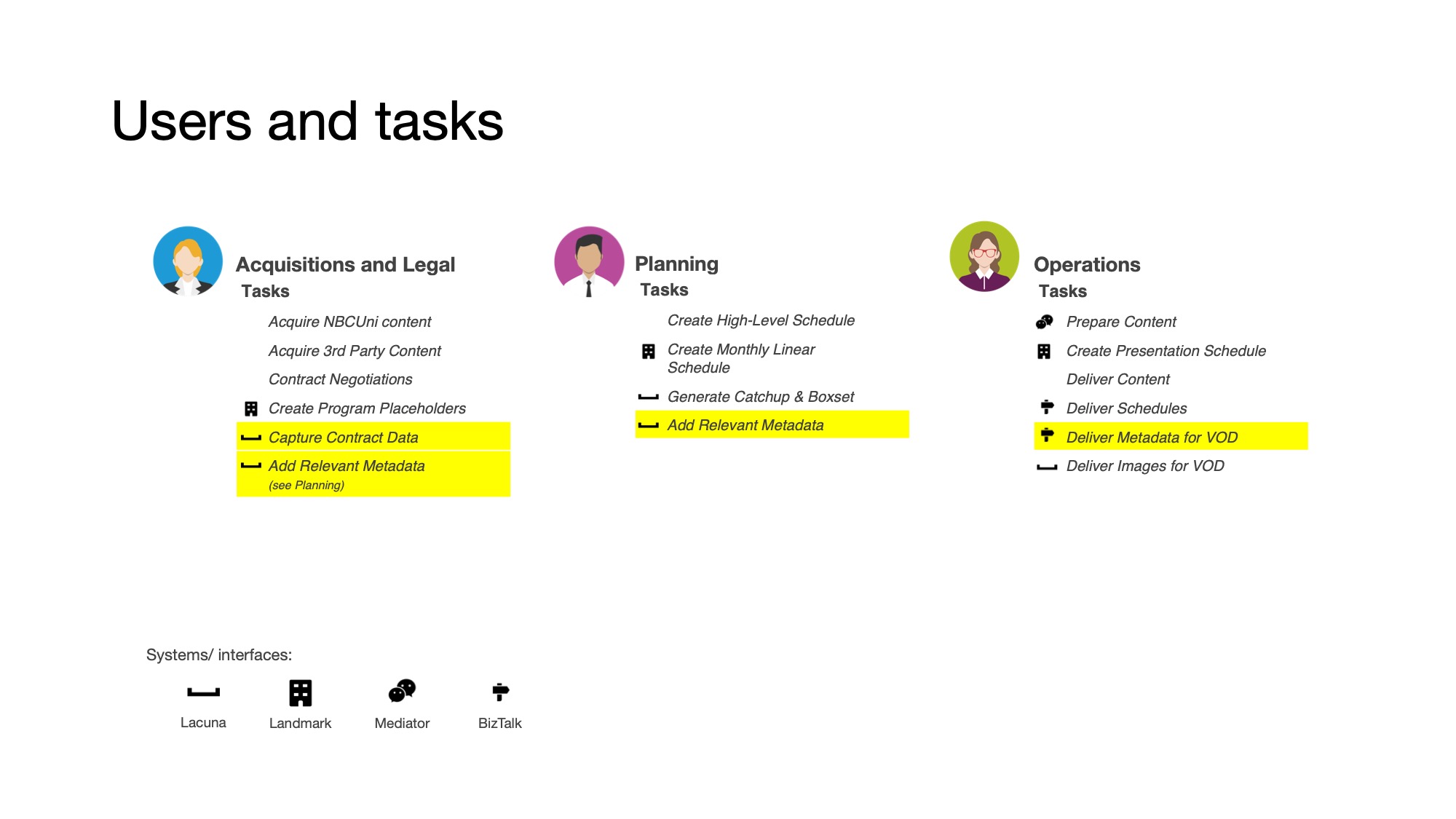 Conducted interviews with producers and support users
Identified key user types and personas
Identified user goals and needs
Identified use cases
Identified primary UX patterns
Identified template types
Created screen flow diagrams
Created wireframes of key user flows
Created a series of prototypes
Tested with delivery team and producers
Revised and iterated design based on results
Delivered final page designs
Delivered a set of short term recommendations
Recommended design frameworks and plugins
Outcomes:
NBC Universal is currently exploring a full redesign of the application based on the prototyped screens to be completed in 2019.